The Most Exciting World War 2 Memorabilia Include The Following Books.
World War 2 Memorabilia – Arnhem: The Battle For The Bridges, 1944 by Antony Beevor
Antony Beevor used often overlooked sources from Dutch, British, American, German, and Polish, archives to reconstruct the horrible reality of World War 2.
World War 2 Memorabilia – Churchill: Walking With Destiny Authored by Andrew Roberts
This is one the Wall Street Journals of ten best books of 2018. This book also one of The Economist's Best Books of 2018. According to the Wall Street Journal. however, this is unarguably the best book on Churchill's biography with a brilliant way of storytelling. Moreover, Walking WIth Destiny is also one of the New York Time's notable books of 2018. According to the bestselling award-winning writer of the book Napoleon and The Storm of War, this is the best book enriched with unknown facts about Winston Churchill. However, according to him, this is the only biographical book that will help people to understand Churchill.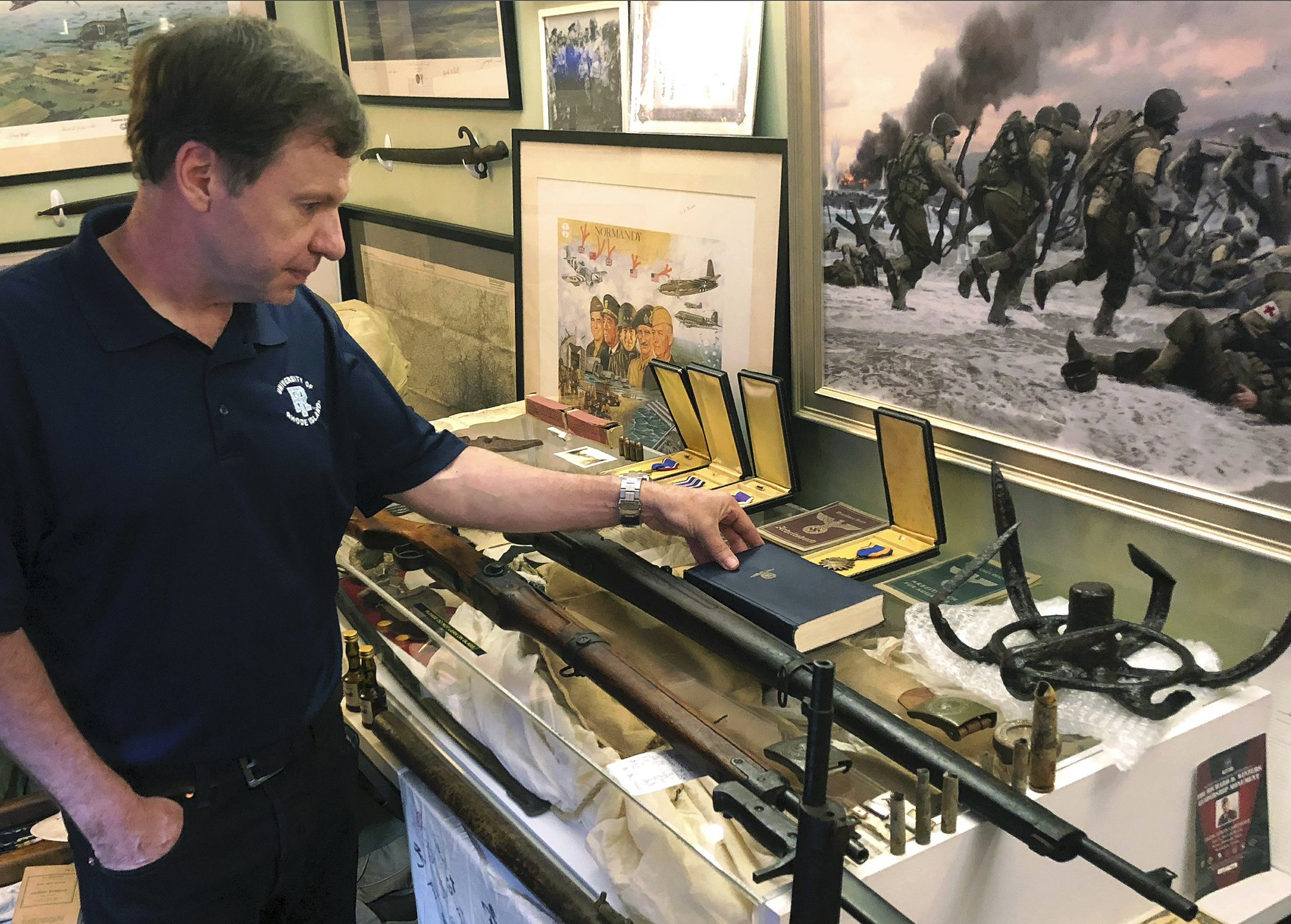 World War 2 Memorabilia – Indianapolis: The True Story Of The Worst Sea Disaster in U.S. Naval History
Indianapolis is New York time's bestseller. Indianapolis is enriched with groundbreaking naval history during WW2 along with the spellbinding narrative.
The Flying Tigers: The Untold Story Of The American Pilots Who Waged A Secret War Against Japan by Sam Kleiner:
According to The Washington Times, this book depicts the bravery of the American pilots during WW2. The China Daily stated that this story is straight out of Hollywood and described based on the pilots' own words. According to Publisher's Weekly, this book is informative, filled with action and easy to read.
World War II At Sea: A Global History by Craig L. Symonds:
This is the best book about the history of world war 2. Many have argued that naval operations dominated world war two and Craig Symon has shown why and how this was the case.
The Final Race: The Incredible World War II Story Of The Olympian Who Inspired Chariots Of Fire by Eric Eichinger and Eva Marie Everson:
This is a straight forward and inspiring biography of Eric Liddell. Eric is the Olympic athlete. He was determined to choose an uncertain future in China during WW2, to help the Chinese.
Hitler's American Friends: The Third Reich's Supporters In The United States by Bradley W. Hart:
Bradley Hart examined and wrote in this book about the Nazi sympathizers and campaigners who helped the Nazi in the years before WW2.
The Boy Who Followed His Father Into Auschwitz by Jeremy Dronfield:
This book is the number one Sunday Times bestseller and The Times' one of the hundred best books of summer. This is a story about a father and the son who survived the holocaust.
Some other books on World War 2 Memorabilia Include:
Anatomy of a Genocide, written by The Life and Death of a Town Called by Omer Barto
Rampage: MacArthur, Yamashita, and the Battle of Manila, written by James M. Scot
Arnhem: The Battle for the Bridges, 1944, authored by Antony Beevor
Killing the SS: The Hunt for the Worst War Criminals, written by Bill O'Re